Don Ridgway, journalist, editor, adviser, helped create our state organization
Don Ridgway, long-time journalism educator and professional, died on June 24, 2018, at the age of 90. Along with Dorothy Greer (executive secretary from 1970-1989) and Dorothy Morgan (who had taught at Topeka HS with Mrs. Greer), he helped create the Colorado High School Press Association (now CSMA), serving as its first president (1970-75) and the association's first executive director (1989-96).
Don loved writing and editing (he worked as a part-time copyeditor for the Denver Post for 25 years), but his true passion was teaching. He taught English at Morey Middle School and English and journalism at Thomas Jefferson and John F. Kennedy High Schools prior to his retirement in 1989. He then became a professor at CU Boulder and advised the CU Campus Press student newspaper until his second retirement, in 1994.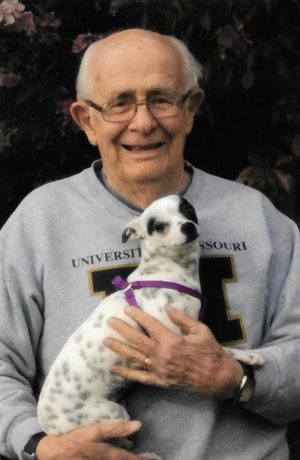 He was described by long-time friend Barrie Hartman as "the good journalist who made good journalism happen." A fellow copyeditor at the Denver Post, Joe Hoppel, called Don the "ultimate word guy."
"He had an unceasing desire to get it right," he said, "and that means not only the facts but the language used to present those facts."
Jeanette Chavez, a JFK graduate who became a professional reporter and editor, said, "I'm just one of his many students who went into journalism and continues to be grateful for his wisdom." Chavez was Managing Editor of The Denver Post from 1984-2011.
Born in Brookfield, Missouri, in 1927, Don joined the U.S. Navy following high school graduation, and was stationed near Long Beach, Calif. After his honorable discharge in 1946, he made use of the GI Bill to attend college, graduating with a degree in journalism from the University of Missouri in 1950. He worked at the Topeka State Journal for time, where he met Barbara, who would become his wife (she preceded him in death). Don was on duty at the State Journal the day the U.S. Supreme Court issued its Brown v. Topeka Board of Education decision and was always proud of the headline he wrote that day: "Court Rejects Segregation."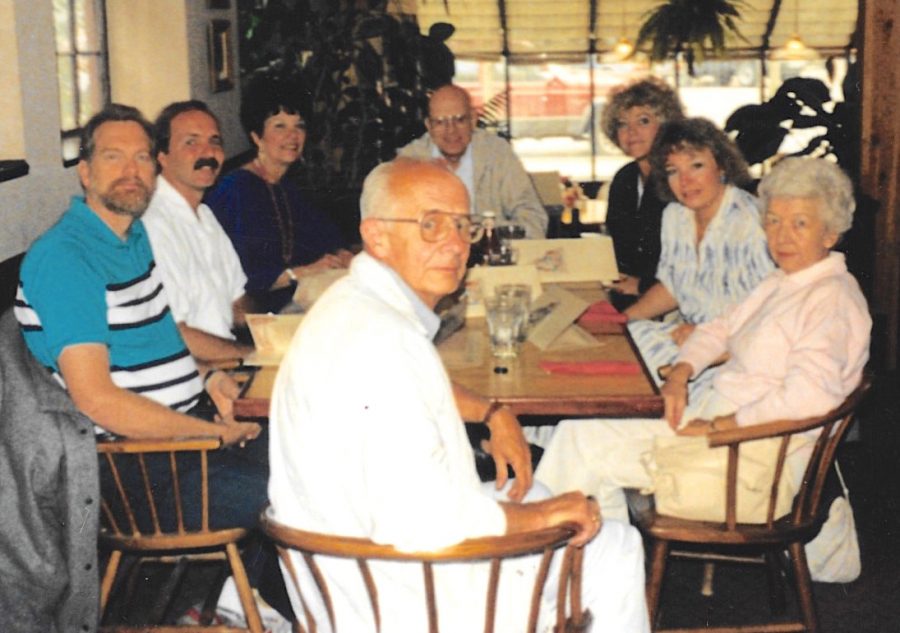 Free expression leader
As CHSPA executive director, Don spent much of his time and energy leading the effort to pass SB90-99, the Colorado Student Freedom of Expression bill, which passed in 1989 after a long fight. He led the board of CHSPA, which included Marta Hedde, Fran Henry, Bruce Knuth, Jim Bock, and Sheryl Foster, in finding bipartisan support for the bill and making hundreds of phone calls and personal meetings with legislators in both the state houses. Their efforts were not always welcomed.
Administrators and school board professional organizations mounted campaigns to kill the bill, fearing loss of control over student content. The professional press was not helpful, either, with the Rocky Mountain News writing in an editorial that it wasn't prudent to "let the inmates run the asylum." But, according to Marta, students signed up to testify in committee meetings and advisers shared stories of censorship of stories stopped because of a fear of administrators looking bad. All those stories swayed the legislature, and Colorado become just the fourth state to pass free expression rights for students.
"Don Ridgway made CHSPA a beacon of light for hundreds of young journalists and their teachers for decades," said Marta, who was CHSPA president from 1990-1996. "Fighting the good fight to get that law passed was definitely the highlight of those years, but I'm especially thankful for Don's leadership. We wouldn't have been successful without him."
It was Don who came up with the idea of a Dorothy Greer scholarship when she retired, according to Marta, "but he was right there with her when they started CHSPA. Dorothy was older, though, and retired first."
As Marta says, firmly, "They co-founded the organization and deserve equal credit."
Don himself earned numerous individual honors, including the CHSPA Journalism Teacher of the Year in 1980, the CSPA Gold Key, and the Colorado Society of Professional Journalists Journalism Educator of the Year in 1995. The Don Ridgway/Colorado High School Press Association scholarship at CU Boulder was established by his family following his retirement, and CSMA has awarded the Don Ridgway Freedom of Speech award from time to time, as warranted. Retired Englewood HS adviser Sheila Jones, CJE, was the last winner of this award, in 2000, for leading opposition to House Bill 1202 that if passed would have restricted the Colorado Student Freedom of Expression Law in requiring parent permission to conduct any surveys with restrictions on what could be asked. Sheila is sad to recall that the Rocky Mountain News also editorialized on the "other" side.
"It might even have limited the ability to do interviews," Sheila said. "It was an attempt to further define FERPA at the state level. When I testified before the state legislature, I was surprised to see the school nurses association testifying against it also. It was broadly and badly worded. It remains the only serious legal challenge there has been to the state law. It wasn't flat out defeated but amended in so many ways that it lost its punch. The only residual piece left is that student journalists need to specify that the surveys they conduct are optional."
The association hopes to make the Don Ridgway Freedom of Speech award an annual celebration of students and advisers exercising their free expression rights under the First Amendment, with more details coming by J-Day on Sept. 27, 2018.