HB20-1062 passed unanimously
59-0 vote by House sends bill on to state Senate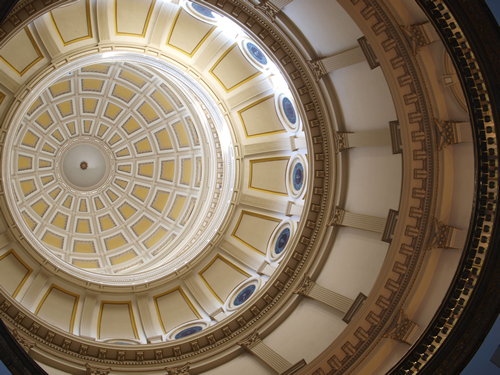 The third reading of the bill was passed by the entire House on Feb. 13. The vote was 59-0, with six excused. That sends the bill on to the Senate for the next step in the process. Our senate sponsor is Sen. Don Coram (R-Montrose).
Our amendment to the 1990 Colorado Student Free Expression law was enthusiastically endorsed in a 13-0 vote by the House Education Committee on Feb. 6.
You can check in on the bill's process every step of the way by visiting this link.
The bill is sponsored by Rep. Barbara McLachlan (D-Durango), the committee chair and the former adviser of Durango HS's El Diablo newspaper.
CSMA Advocacy Coordinator Sergio Yanes organized documents and live testimony for the hearing, with great support from Marta Hedde, former CHSPA president and now retired. She and several other courageous advisers and legislators wrote and won passage for the 1990 law.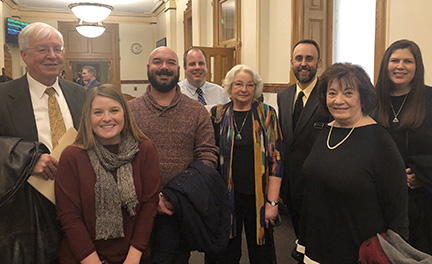 Marta was one of four representatives of CSMA who testified in person. Executive Director Jack Kennedy joined her. The emotional heart of our story supporting the need for explicit adviser protections came from Overland HS teacher Laura Sudik Varble and our current CSMA Adviser of the Year, Patrick Moring, from Rampart HS. You may or may not find this hard to believe, but Laura and Patrick elicited tears from some on the committee.
CSMA President Jessica Hunziker, Monarch HS adviser Ben Reed, and state mentor Sheila Jones joined Sergio in attending the hearing and providing important support. Sergio and Jessica live-tweeted highlights of the hearing. Sheila provided board members and speakers with advice on preparing for live testimony.
Unexpected but welcome testimony supporting the bill came from Kay Landon, Wheat Ridge HS Haystack adviser, from two young people from Delta, and Patrick McConnell, representing Americans for Prosperity.
Each speaker had three minutes to present arguments and then the committee was able to ask follow-up questions of each of the two four-person panels. The discussion was lively and committee members said they were thankful to have the issue of undue pressures and penalties being used against advisers who were simply supporting the lawful speech of their students brought to their attention.
The audio of the hearing can be accessed by going to this link.
The process may stretch into April and we will try to keep you informed every step of the way.
Once the governor signs the bill into law (fingers crossed), it would go into effect in August.
CSMA thanks our friend Barbara McLachlan for her steadfast support of student media and free expression. And thanks to all who reached out to Sergio with support letters and/or contacted their representatives.
The effort is not over and we should not relax, but as Sergio said, "We are off to a great start!"