Mountain Vista editor named state journalist of the year
Standley Lake editor is runner-up, while George Washington editor named Benson winner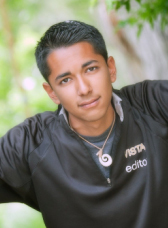 Gabe Rodriguez, VISTAj editor-in-chief, has been chosen as the 2015 Dorothy Greer Scholarship winner by CHSPA. The Greer Scholarship is a $2,000 award for winners attending a Colorado university (the scholarship is half that for winners going out of state).
The VISTAj program includes news magazine, yearbook, website, broadcast and literary magazine. Gabe was photo editor as a junior. His personal honors in media include Excellent awards won in JEA national write-offs (Yearbook Design: Inside Pages and Yearbook Sports Photography); various awards won in the CHSPA Best of Colorado awards, and a National Quill and Scroll award winner in Sports Photography. He currently has a 4.21 GPA.
You can see Gabe's portfolio, presented as a website, here.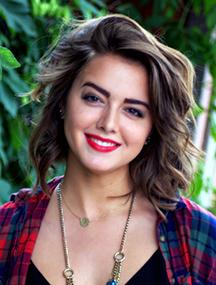 Standley Lake editor Chaye Gutierrez was chosen as runner-up. She will receive a $1,000 scholarship if she attends a Colorado university.
Chaye is in her second year as editor-in-chief of The Lake newsmagazine, which earned the school's first National Pacemaker Award for the 2013-14 volume. She has been the president of the Standley Lake PeaceJam chapter since 2011, and is on the board of Day Without Hate. She boasts a 4.792 GPA and is currently second in her class of 307.
She was the 2014 Al Neuharth Free Spirit representative from Colorado, and has earned 8 first place awards among 14 overall awards from the Best of Colorado individual awards competitions (through her junior year).
You can enjoy her online portfolio here.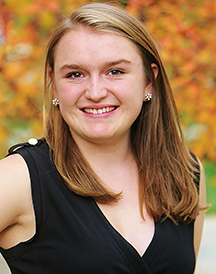 The 2015 Eric Benson Scholarship goes to Larissa Babiak, editor-in-chief of The Surveyor at George Washington HS. This award is $800. Larissa is in the top 5 percent of her class of 283 and is in the International Baccalaureate Diploma Program. Her weighted GPA is 5.070.
She was a section editor of the paper her junior year, and attended the 2013 Newsroom by the Bay summer program, where she earned awards for best layout and best overall website. She has been a member of the Rocky Mountain Children's Choir since 2005 and has been a member of the GW Speech & Debate team since 2011, competing in Original Oratory. She is also a member of the school soccer team.
Gabe's online portfolio has been submitted to JEA's national Student Journalist of the Year competition for judging against 30 other state winners. The National Journalist of the Year will be announced on Sunday, April 19, during the JEA awards ceremony wrapping up the Denver national convention.
All three of our scholarship honorees will be introduced during the Friday Adviser Luncheon at the convention, in the Windows Room of the Denver Sheraton, on April 17.