Top educators for 2019 honored at J-Day
Rampart HS boasts both the adviser and administrator of the year
Top adviser sets the pace for state's video programs
Patrick Moring, CJE, media adviser at Rampart HS, has been named CSMA 2019 Adviser of the Year.
Over the course of his teaching career, he has gone from English Language Arts to full time work heading the KRAM student video media programs.
"Patrick is the media adviser I wish I was," wrote John Lynn, adviser of the Rampart Rampages yearbook. "He is kind, caring, professional, passionate, dedicated, hard-working, and – most of all – inspirational for his students."
It would be difficult to find any activities at Rampart that Patrick is not involved in, as he finds ways to connect his journalism students to life in the community.
The work he and his students have done with the "Bald for Bucks" program are emblematic. Greg Anderson, Rampart math teacher and Bald for Bucks supervisor, wrote, "Perhaps Mr. Moring's greatest contribution to the success and identity of our school has been as KRAM adviser for this event."
Bald for Bucks is an annual campaign organizing students, staff and parents to shave their heads (with money pledged) or donate hair for wigs.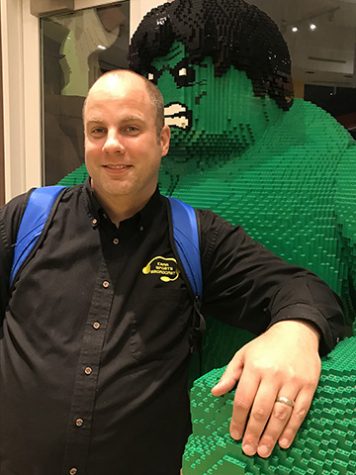 The campaign has raised more than $345,000 to help fight cancer, and the promotional videos KRAM students have produced are nationally honored.
KRAM students have become a force, not only in CSMA competitions (last spring they placed in all 15 video media competitions offered in our Best of Colorado contests, the highest total ever), but nationally. In 2018, KRAM was named NFHS Network "Best Overall Broadcast Program," and they were one of three finalists in 2019.
Last spring, KRAM was chosen as the state's first NSPA Pacemaker award winner. The Pacemaker is over called the Pulitzer Prize for student media.
CSMA executive director Jack Kennedy wrote, "Patrick is so generous in sharing what he has learned (sometimes through sheer trial and error – he never backs down from a challenge."
He is a Summer Adviser Workshop instructor and the Digital Media Coordinator on the CSMA board.
"Rapid growth can lead to chaos," wrote Kennedy, "but Patrick's calm leadership and firm grasp of where he wants his students to go in broadcast journalism is an absolute model."
Assistant Principal supports diverse community
Andy Parks, assistant principal and athletic director at Rampart High School, began his educational career in 1997 after graduating from the University of Northern Colorado, teaching physical education in the Colorado Springs Christian Schools until 2004. He was athletic director for CSCS from 2004-2011, and took on his current combined roles in 2011.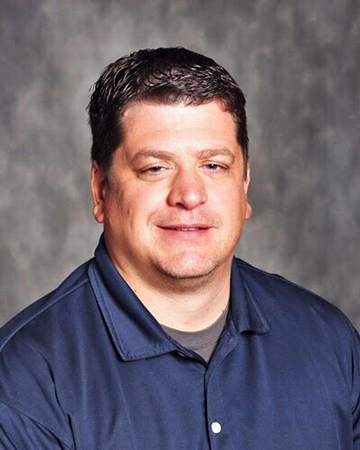 He said he believes that his main priority is to help provide the resources and encouragement necessary to allow staff and students to access their goals and dreams.
"My greatest involvement has been with the video production programs at Rampart," he said. "They have experienced great growth and advancement due to our diligent, talented students, and the lead teacher, Patrick Moring."
Rampart Principal Pete Alvarez wrote, "The approach Andy takes to school administration is based on a strong ethical commitment to do the right thing for students and constantly holding himself to the highest standard."
"Andy not only pushed us to start our live broadcasting program at Rampart," wrote Patrick Moring, "but he pushed to have the program become part of the curriculum."
The Rampart live broadcast program was the first curriculum-included sports broadcasting program in Colorado.
"Whether it has been providing program support through school funds, giving time to work out deals with online site providers, or working to give us broadcasting freedom to go to away games as well as home games," Moring wrote, "Andy has been our biggest fan and our greatest supporter."
Click here for a complete list of not only our past Advisers and Adminstrators of the Year, but additional state and national honorees