58 sessions, 70 presenters… J-Day offers so much
Time to start scheduling the staff to cover as many of the terrific sessions offered on Oct. 9.
It's a dizzying array of topics and talent at J-Day 2014. Download the at-a-glance schedule to start planning your day, and get a preview of the printed program, at screen resolution here. Read the bio's of our incredible line-up of speakers and make sure your staff doesn't miss a thing.
Didn't get a t-shirt pre-ordered? Check out the shirt design below. Not to worry. We will have shirts to sell for $10 at registration, and we will start the day with all   sizes.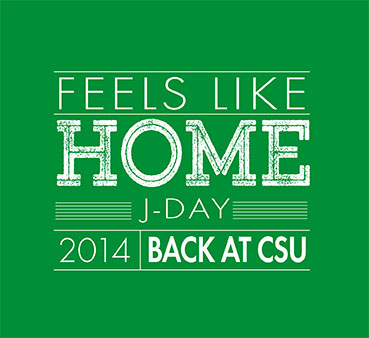 As of Oct. 3, we expect nearly 1,500 in attendance on Oct. 9, and the weather report is 74 degrees and partly sunny. The sun always shines on J-Day! See you there.