2023-2025 Board of Directors candidates
CSMA elects half of its board members each year. Each seat has a two-year duration. This year, CSMA is electing Vice President, Advocacy Coordinator, and Middle School Coordinator. Current 2022-2023 members are eligible to vote April 17-25, 2023.
Vice President candidate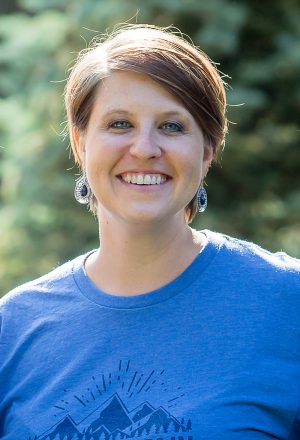 Anastasia Harrison, Legend HS
Biography
Anastasia Harrison has been advising for 18 years, first at Ponderosa and currently at Legend High School. Yearbooks at
both schools have received CSPA crown awards, an NSPA Pacemaker, and consistent All Colorado critiques. She has advised both yearbook and newspaper and taught at multiple summer workshops.
Goals
I would like to focus on reaching out to all members and offering what is most useful for members. I have been with CSMA since I began advising and I think it is an invaluable organization that needs to make sure it is working for its members and serving them in the most effective way. It's more than just critiques. There's a whole family of advisers who are here to help each other.
Advocacy Coordinator candidates
Kelly Johnson, Delta HS
Biography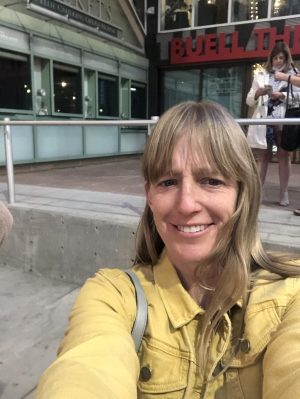 Kelly Johnson, CJE, has been a student media adviser since 2007 at Delta High School in Delta, Colorado. Johnson attended the ASNE Reynolds Institute in 2007 and started a journalism program after that. Since 2007, the student media at Delta High School grown and changed. With the help of the Colorado Student Media Association, Johnson earned a press law and ethics certification, and in 2019 Johnson attended the CSJ Advanced Advising Workshop at Kent State. Johnson just earned a master's degree with and emphasis in educator effectiveness in 2022 and is now ready to give back to an organization that has already given so much to Delta and its students.
Goals
Advising in a rural, small town, I have encountered multiple censorship challenges. With the help of CSMA and the SPLC, the student media program continues to flourish and student voices remain strong. I hope that by running for Advocacy Coordinator, I can help advisers across Colorado in facing challenges similar to the challenges I have faced in the past. Being an adviser is not an easy job and advisers deserve to know about the resources available to help with any sticky situations that may arise. I hope that my experience fighting censorship and changing district policy will be helpful in coaching others to do the same.
Scott Roberts, Grandview HS
Biography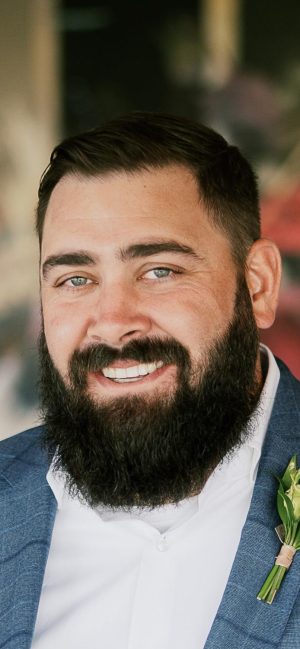 Hi, my name is Scott Roberts. I am in my fourth year as a broadcast journalism adviser at Grandview High School. Before becoming a teacher I worked for 5 years in the industry. I spent 3 years working at Mile High Sports Radio and I also was the station manager of two small town radio stations in Wray and Yuma CO for 2 years. My undergrad degree is in English from The University of Colorado at Boulder and my Masters is in Secondary Education from Grand Canyon University. I also hold a certificate in broadcasting from Colorado Media School, and I am CTE certified in Broadcast Journalism. I love advising young journalists and inspiring the future generation of reporters. When I am not advising I am playing with my one-year-old son, Kent, or attending CU sporting events.
Goals
As all of us as advisers know, first amendment rights are under attack all across the United States. I want to be advocacy director for CSMA because I want to be on the front line trying to defend our student's right to free speech and a free press. As Advocacy Coordinator I would advocate for the protection of press freedom for student journalists, including the right to access information, as well as providing resources and training to help student journalists develop their skills and knowledge, including legal and ethical issues surrounding the first amendment. Some points of focus for me as Advocacy Coordinator would be to educate school administrators, policymakers, and other stakeholders about the value of student journalism and the importance of protecting press freedom in schools. I also believe I can help CSMA to focus on encouraging student journalists to become leaders in their communities and empowering them to create change through their reporting and advocacy.
Middle School Coordinator candidate
Jed Palmer, Ranch View MS
Biography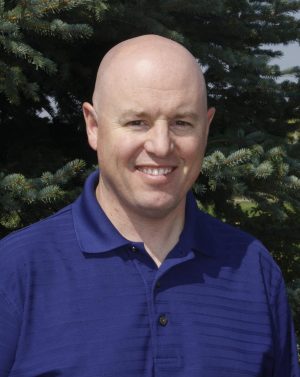 My name is Jed Palmer. I have been involved in student journalism since I joined the yearbook staff as an 8th grader at Oberon Junior High back in the dark room days. I have worked as a staffer on yearbook, literary magazine, and newspaper at the junior high, high school, and college levels. I have been advising publications for 20 years and have advised yearbook, print newspaper, website, broadcast, and literary magazine. After 18 years at Sierra Middle School I took on the challenge of building the journalism program at Ranch View Middle School. I am a frequent presenter at workshops and conventions. My student publications have earned numerous awards, including CSMA All-Colorado Hall of Fame, NSPA All-American Hall of Fame, and inclusion in the NSPA Pacemaker 100.
Goals
When I first serve as the Middle School Coordinator several years ago, the goal was to grow our middle school membership numbers. That goal is still there. However, my greatest interest in this position is to advocate for and champion our middle school programs. The landscape of education has changed drastically over the past few years, and I know it has impacted everyone. I feel like middle school programs have been pinched in a way that is different from high schools, and I want to be a voice for these programs. I also want to spread the message that a strong middle school program can help build a strong high school program and work to create bridges between high schools and their feeder programs wherever possible.