Andrea Adams of Vista Ridge High School is CSMA's 2022 Adviser of the Year. The selection committee praised Adams' ability to provide a well-rounded program.
"She and her staff are making things happen," one judge said. "She understands her publication's role in the school and community, and she works hard to find the balance between enjoying the fun of yearbook staff and creating a product that will capture the year."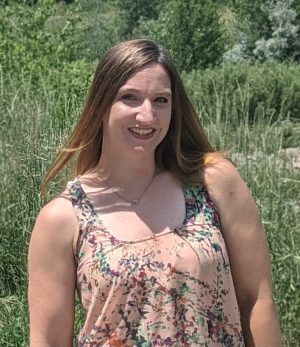 Adams, a self-proclaimed reading and coffee addict, advises the Ridgeline yearbook staff. She says a yearbook gives "students, parents and the community a glance at the whole year after it has happened. My students also really enjoy capturing the culture of the whole school. This includes our students with special needs, our custodial workers, and security guards."
Former principal Dr. Jason DaLee recognizes these abilities to empower young journalists.
"Her students have integrated themselves into all aspects of school life, carefully and masterfully documenting student life on campus," DaLee said. "These students are learning skills and applying them to a level that exceeds any other programs on our campus."
In 2019, the Varsity Brand recognized the Ridgeline as "Most Spirited Yearbook" because of the outstanding coverage of student voice.
"I've learned how crucial it is to cover people as not simply portraits, in order to tell the story of WHO the school is," Adams said. "Every year is a different story, and covering said story has great importance."