Ben Reed earns 2021 Adviser of the Year recognition
Ben Reed of Monarch High School has been selected as CSMA's 2021 Adviser of the Year. Though the selection committee stated that it was a difficult decision, they stated that "he leads a variety of award-winning publications, he gives back to the journalism community, and most importantly, it's clear he has a profound impact on his students."
Reed–who advises The Pack newsmagazine, KYOT broadcast and Mohimix website–believes that a strong student media program does more than just provide updates about events at the school.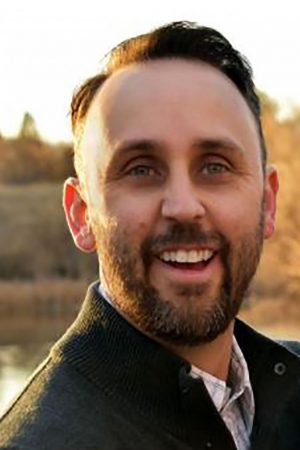 "A vibrant and visible student media program is essential for the health and well-being of an American high school," Reed said. "Student media programs bring light to areas of the student body not often recognized. They spread joy or sadness, or spark anger and outrage within a school community. Student media programs hold a mirror up to a school to show who we are and what we might become."
One of Reed's colleagues, Jane Felknor, stated that Reed has not only taught basic skills, but has helped students develop new platforms over the years. Reed also wrote the broadcast curriculum from the ground up.
Broadcast student Lincoln Roch touched on a different aspect of Reed's abilities.
"I started getting in trouble at school," Roch said. "I came into Mr. Reed's classroom expecting a lecture on responsibility, but what I got was a talk from a man who cared about my physical, emotional, and spiritual health."
Former student Chaye Gutierrez also remembers more than just journalism.
"His students gained a perspective of their community and world that, frankly, we wouldn't have if he allowed us to settle for 'high school journalism,'" Gutierrez said. "Years after my editorship under Mr. Reed, I still lean on his words and his perspective regularly."
Reed sees it all as one interconnected mission.
"It's because what students do in a journalism class matters," Reed said. "The reciprocal effect of this is that it teaches the student that they, too, matter. Their voice demands to be listened to, and people will hear what they have to say."