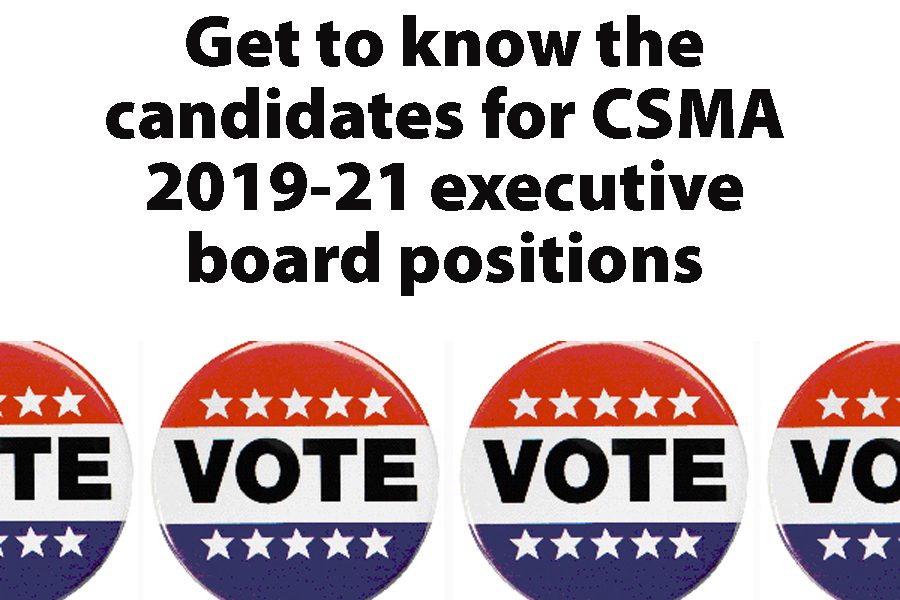 The executive board that takes office as of the Dec. 7 board meeting will lead CSMA for two years, which will include a transition to a new executive director in the summer of 2020.
The candidates on the ballot have generously agreed to give of their time and talents and we invite you to read their bio's and their candidate statements prior to the voting "window" opening on Nov. 1.
Each adviser to a CSMA member medium will get ONE vote in this online election and all will receive a link to the ballot. The ballot link will close at midnight, Nov. 7, giving everyone a chance to make their choices.
The CSMA vice president is also "president-elect," according to our long practice and bylaws, so Jessica Hunziker, MJE, adviser at Castle View HS in Castle Rock, will take over the president position, while Annie Gorenstein Falkenberg, CJE, current CSMA president and adviser at Longmont HS, will assume the position of immediate past president. The six other elected board positions will be decided upon in this election.
Questions about the process should be addressed to either current Immediate Past President Adam Dawkins, CJE, or to Executive Director Jack Kennedy (particularly if you do not receive an email with your ballot link on Nov 1).