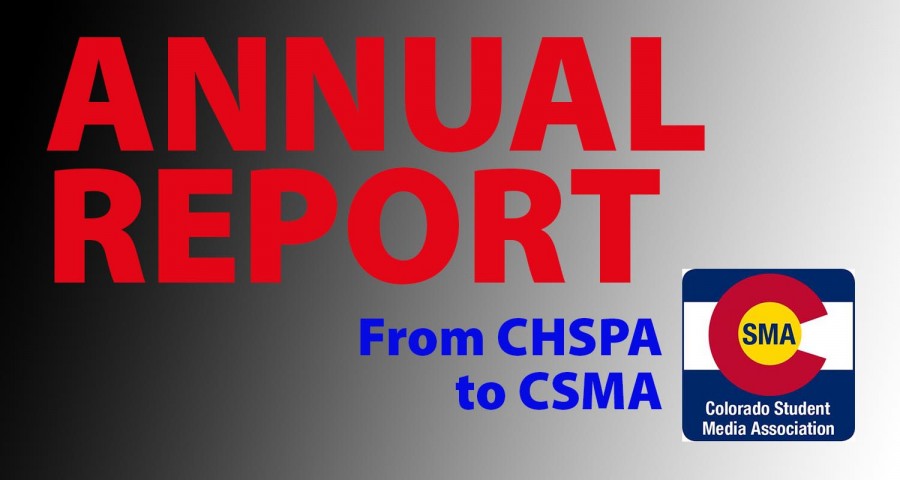 This annual report, reviewing CHSPA activities from the 2014-15 school year, is being published in this experimental form, using the Long-Form story template which School Newspapers Online has created as part of our Herald WordPress theme. Our thanks to SNO for hosting and supporting our association website at no cost to us.
SNO will be helping us move www.chspaonline.org to our new domain (www.colostudentmedia.com) in June, with our new domain going live on or about July 1.
Our social media accounts on Twitter and Facebook will also be renamed.
We began using our new logo, developed by Carrie Faust, in our summer mailings and election materials.
Our hope is that Colorado Student Media Association (our new name) will honor our 45 years as the Colorado High School Press Association while taking the association into the future. Members who responded to a survey on the name change in February were nearly unanimous in support of the change.